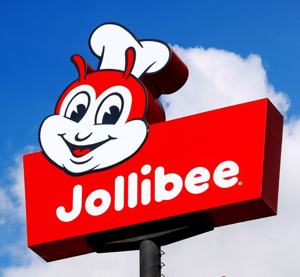 Source: Alexander Esguerra – WeAreHQ
So before we start let's share some heritage about the delicious fast-food chain that is Jollibee! In 1975 Tony Tan Caktiong and his family opened a Magnolia Ice Cream parlour in Cubao, sometime in 1978, Caktiong and his brothers and sisters engaged the services of a management consultant, Manuel C. Lumba. Lumba shifted the business focus from ice cream to burgers, after his studies showed that a much larger market was waiting to be served. Lumba became Caktiong's first business and management mentor.

Jollibee is an American-style fast-food restaurant with Filipino-influenced dishes specializing in burgers, spaghetti, chicken and some local Filipino dishes. In the Philippines, Jollibee serves Coca-Cola products for its beverages; in overseas markets, the chain serves Pepsi products.

Currently the largest fast-food chain in the country, it also has locations in the United States, Saudi Arabia, Hong Kong, Vietnam, Malaysia, Indonesia, Dubai and Brunei.

Jollibee has won many accolades. It has consistently been mentioned as one of the Philippines' and Asia's most admired companies in surveys conducted by publications such as Asian Business Magazine and The Asian Wall Street Journal and has received other plaudits from Euromoney and Asia Money. In 2008, it was also the recipient of the FMCG and F & B Asia Pacific Supply Chain Excellence Award at the SCM Logistics Excellence Awards.
Read the rest at: WeAre Speaking To JOLLIBEE Phillippines – Official Interview.